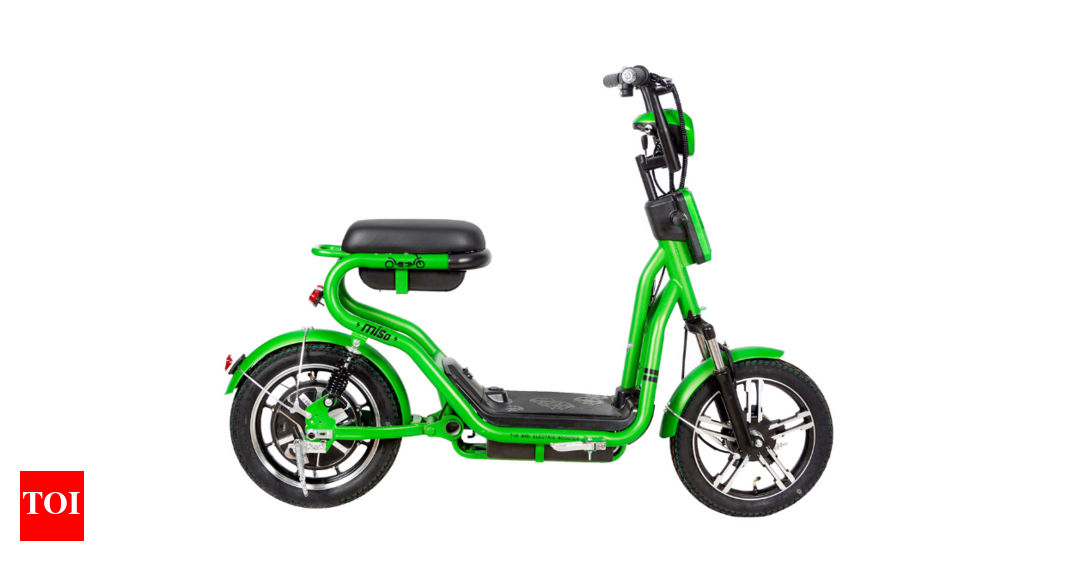 NEW DELHI
: Gemopai Electric launched Miso, a mini electric scooter on Friday.
The e-scooter is available at a price of Rs 44,000 (ex-showroom price). The company has also started pre-bookings for the same. The mini scooter can be used across India, through its 60 dealer stores from July 2020.
Miso is available in four colors, Fiery Red, Deep Sky Blue, Luscious Green and Sunset
Orange. There are two variants, one with a luggage rack that can hold up to 120 kg of load and
another, without.
Miso comes with a range of up to 75km per charge and charge up to 90% in 2 hours. Made in India product, Miso is made locally, with the exception of the battery, because the cells are imported. Gemopai also offers a free 3 year service plan for all Miso customers.
Gemopai offers Miso with an inaugural discount of INR 2,000 / – for all pre-bookings.
The most interesting feature of this scooter is that it does not require a license or RTO license and has a top speed of 25 KMPH, with long travel suspension. The scooter comes with a Hexa Head headlight for
navigation in low light conditions and an LED battery indicator for the 48V, 1 KW detachable
Li-ion battery
Amit Raj Singh, Co-Founder of Gemopai Electric, said: "The Miso is the ultimate solution for the young adult who needs a hassle-free ride to their destination or for a daily commuter who needs to get to their office, without getting stuck in traffic. With the current safety concerns due to the pandemic, Miso's unique seat helps choose an affordable and safe commute. "